Our dedicated staff are here to provide support, compassion, and information to help you through your journey of grief and the celebration of your loved one's life.
Robert A. Pumphrey Funeral Homes, Inc. - Rockville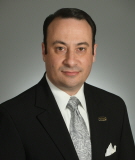 Stephen A. Mello, Jr.
Assistant Manager-Rockville
Stephen A. Mello, Jr. was born and raised in Fall River, Massachusetts. He is a graduate of Bishop Connolly High School and received his degree in Mortuary Science from the New England Institute at Mount Ida College in Newton, MA. Stephen served families in Rhode Island for 19 years before relocating to Maryland to join Pumphrey Funeral Homes. His dedication to families and funeral service is a vocation he finds very rewarding. He resides in Rockville and enjoys dining, museums and travel in his spare time.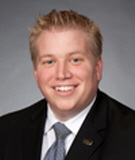 Rob Karish
Rob is a licensed funeral director/mortician and also holds a funeral director license in Pennsylvania. He was born and raised in Pittsburgh, PA. Rob is a graduate of the Pittsburgh Institute of Mortuary Science. He moved to Maryland in 2010 and has been employed by Pumphrey's since then. In his free time Rob enjoys watching and playing all sports, working out, and travelling.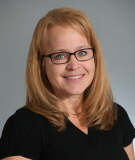 Mary Martin
Mary is honored to help care for families at Pumphrey's in Rockville as an Administrative Assistant and Greeter. A native of Arlington, Virginia, Mary graduated from JMU with a degree in Social Work. She and her husband Jeff worked with the ministry of CRU for 23 years in Pennsylvania, Chicago, and Bulgaria before settling in the Olney, MD area where Jeff now pastors Rock Creek Church. Mary serves as a deacon for women's ministry at their church and is proud to be on the parent planning committee for Young Life. She enjoys spending time with their three wonderful children, one son-in-law, and adorable beagle. In her spare time, Mary loves cooking, baking, scrapbooking, and aerobic dance.
Robert A. Pumphrey Funeral Homes, Inc. - Bethesda